Featured in the May 2021 Issue of The Open Doors Review.
Visual Art by: Marion Younan
Medium: 5×7 in ink and watercolor on archival watercolor paper
---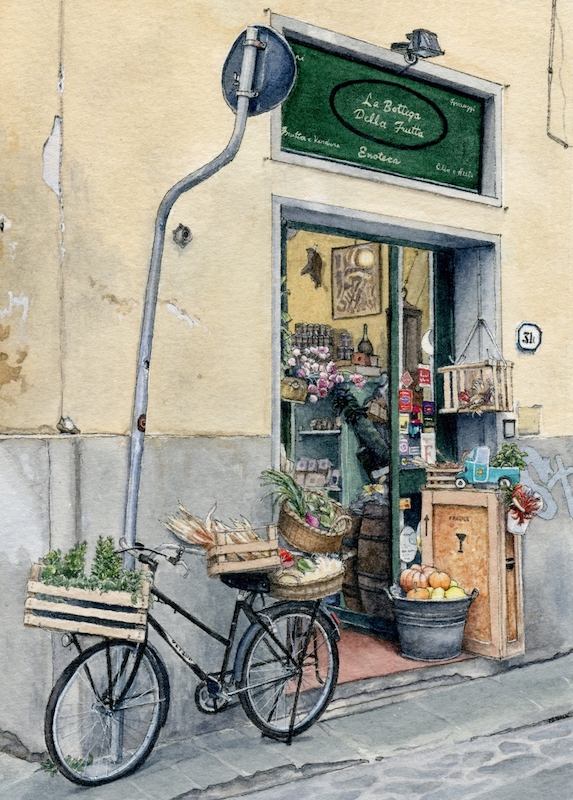 ---
Author Bio: I probably would not be an artist today if it had not been for Italy and my annual pilgrimages from Ontario, Canada for the last 15 years. It was in Le Marche that I rediscovered my love of drawing. It was in Piemonte and Liguria that I filled sketchbook after sketchbook. And it was in Tuscany in 2015 that I decided to become a full-time artist. Of my 250 artworks, over 150 are of Italian subjects, recreated from my own photos.
Italy runs deep in my soul for reasons I can't quite explain, but which I try to express in each precious detail in my art. With every painting, my intention is always to make the viewer feel like they are in these special places, standing alongside me – igniting their own memories or a curiosity to explore Italy as soon as possible.