Featured in the May 2021 Issue of The Open Doors Review. View Current Issue Here.
Poem & Image by: Irene Palermo
---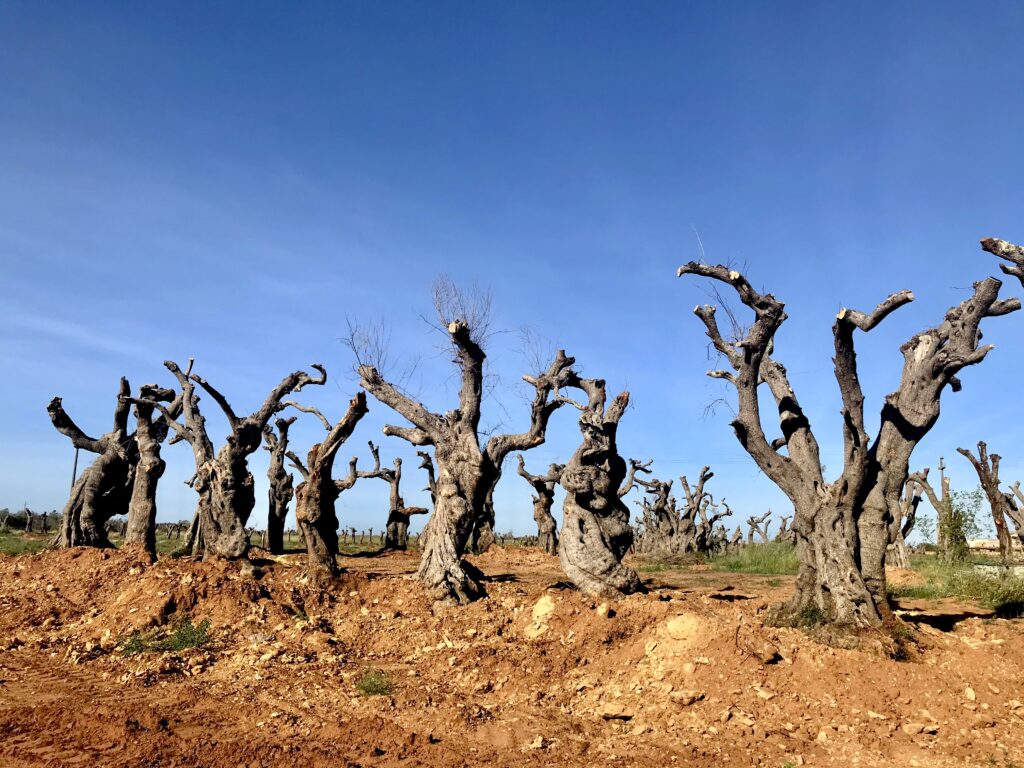 Born of Athena's victorious spear and Poseidon's wounded pride, they were
divine creatures on earth, living just around the corner
straight down the road we used to ride as kids, I see us
darting on the gravel, I hear us
laughing in the fields, I feel
the rays of the scorching sun, burning our pale skin.
I roll down the window
welcoming the warm dry wheat
a cloud of thick crimson dirt sits in the passenger seat
when the sudden screech of brakes dissolve
the torpor of what it used to be, and I realize
I got lost
on the way home, driving in circles on the back of my hand
going up and down the dirt roads that intersect on my palm.
I see dirt where I once saw green.
I see carcasses of bodies scattered on the fields to my right, to my left
severed limbs, busts piled on top of each other, fresh
pearly droplets still dripping from open wounds.
I was only gone two months.
A deafening silence lingers on
heavy puffs of red air with my every exhalation
I rub my eyes but—
I cannot see
I cannot hear
I cannot feel.
I'm a stranger in my body
I'm a soldier tottering through the trenches
panting, stumbling, trudging.
Take cover!
Bare trees are no shelter.
Without shelter
game's over.
Feet in earth, hands on knees
I usually wake up at this point but—
I'm not a soldier, I'm just a girl
wearing a pair of blue Chucks, I'm tiny
Alice in the Room of Doors surrounded by giants
naked, with arms raised to the sky
I reach out, feeling the rough rind scratching my palm.
It is too late, I'm sorry.
I lean my forehead against the trunk.
There was nothing we could do.
I crawl down, curling up on the ground.
We did everything we could.
I press my fingertips in the debarked surface, I can feel the earth
under my fingernails, in my knotted hair
in the space between my socks and the soles of my shoes.
The Greeks used olive trees to celebrate athletes, the Romans
to honor their citizens, but we
we had to see them fall
fighting a war that wasn't for us to win
paying the price of human mythical invincibility, the underestimation of a bug's power and I
I may not have heard the arrival of the buzzing army
but the calm after the storm is arguably worse.
I may not have seen dozens of arms embracing trunks, branches holding bodies
but I know exactly how they felt
like Bernini's Apollo holding onto Daphne.
He placed his hand where he had hoped to find a beating heart, but just like us
he ended up caressing her stone-cold skin
embracing the branches, as if they were still limbs
because that's what we do.
We cannot bear to look at the things we broke
so we turn them into something beautiful: a kitchen table, a nightstand, a trivet.
We raise totems to honor the gods in the middle of a crimson desert and ask for their forgiveness
because that's what we do.
---
Author Bio: Irene Palermo is a twenty-year-old student from Lecce, a small town in southern Italy. She currently lives in Rome, where she is majoring in English Literature with a double minor in Creative Writing and Communications at John Cabot University.