Featured in the January 2021 Issue of The Open Doors Review. View Magazine Here.
Art By: Jennifer Lewis
Medium: Black Ink on Paper
---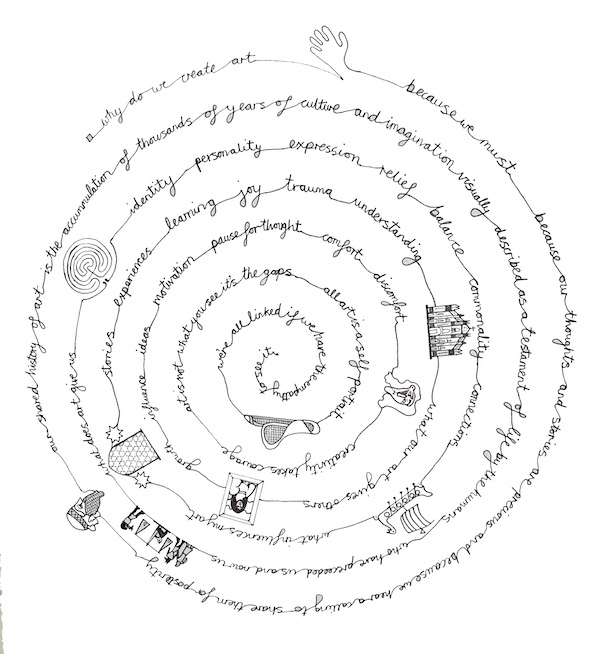 ---
Author Bio: I love art and I love Italy, and for me they have always been intertwined. My first knowledge of Italy came in the form of a family photo of my great-great-grandfather John Jacob, and his brothers, either just before or after they arrived from Italy to live in England. Between Florence, Pisa, Rome, Milan, and the other places I've visited in Italy, it's hard to pick a favourite but it is always the art that draws me in. I am constantly saving my money and making plans to set foot on Italian soil again. I hope, ultimately, that my artwork shows a love of cultural influence, that our perceptions of our contemporary world are always coloured by the influences we have gathered along our journey, and that embracing them is a positive step to be taken.